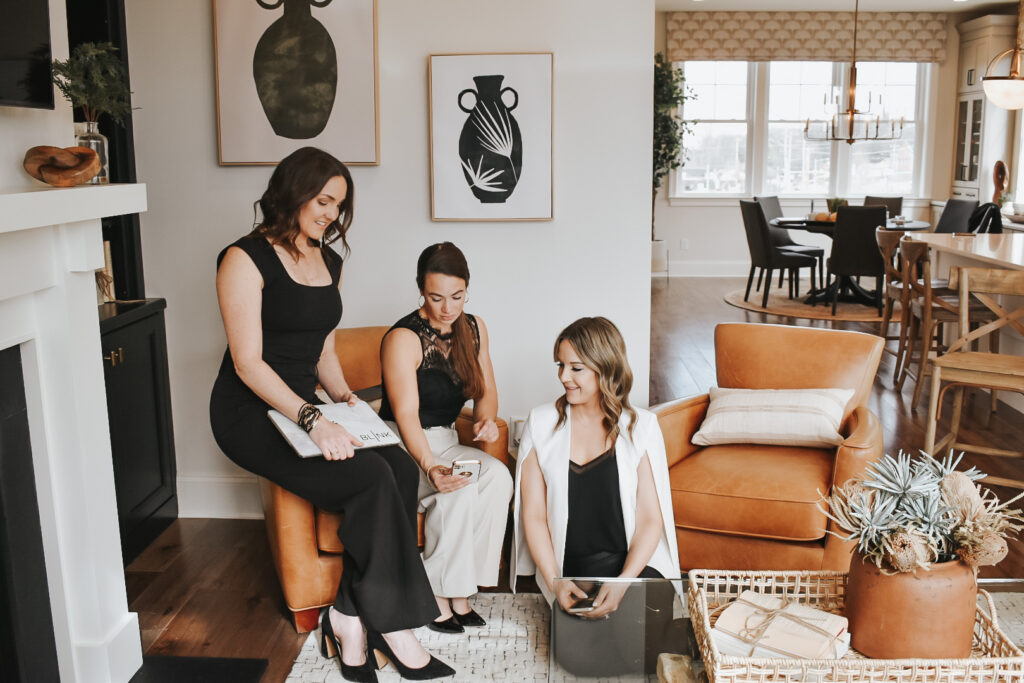 Social media plan for agents: 4 things to remember when planning your social media
Ok, ok, there's really no WRONG way to do social media. But, our guess is that you want your social media fully optimized, reaching as many potential followers as possible. 
DID YOU KNOW…
A well executed social media plan for agents follows 4 essential purposes. In order to keep your content well rounded and engaging, you should be incorporating all 4 monthly.
So here's a social media cheat sheet for the social media strategies you should be focusing on when planning your social media! 
SOCIAL MEDIA PLAN FOR AGENTS: Cover the basics
Define your target audience. Who are you trying to reach with your social media posts? Once you know your target audience, you can tailor your content to their interests and needs.
Choose the right social media platforms. Not all social media platforms are created equal. Some platforms are better suited for certain types of content or audiences. For example, Facebook is a good platform for reaching a broad audience, while LinkedIn is a better platform for connecting with professionals.
Create a content calendar. This will help you plan your posts in advance and ensure that you're posting regularly. A content calendar can also help you track your progress and see what's working well and what's not. Guess what? You can get a social media planning calendar every month from Blink!
Use high-quality images and videos. Visual content is more engaging than text, so make sure your posts include high-quality images and videos. You can use your own photos or videos, or you can find stock images and videos that are relevant to your target audience.
Write engaging captions. Your captions should be informative and engaging. They should also be optimized for search engines so that people can find your posts when they're searching for real estate information. Don't have time to do this on your own? Leverage all of the realtor content in the member's portal and never worry what to post again!
Be consistent. The key to success on social media is consistency. You need to post regularly and on a schedule that works for your audience. If you're not consistent, people will forget about you and your brand.
Track your results. It's important to track your results so that you can see what's working and what's not. You can use social media analytics tools to track things like engagement, reach, and website traffic.
SOCIAL MEDIA PLAN FOR AGENTS: Let's get specific on content
(01) Educational content
These types of posts are key for establishing trust. What knowledge do you have? Why should someone work with you?
Social Media Content Ideas:
How should a seller prep a home to sell.
What types of loans are available for a first time home buyer.
Interest rate predictions for 2023.
(02) Engaging content
Are you offering your followers a chance to engage with you? Are you taking the time to get to know your followers?
Social Media Content Ideas:
Ask your followers and share your answers as well:
What's your favorite local small business? (Bonus- tag the business!)
What are your favorite winter activities?
What podcasts/books are you loving right now?
(03) Promotional content
While it shouldn't be your entire feed, promoting yourself is essential. Let followers know WHY they should work with you. What do you offer? What do you bring to the table?
Social Media Content Ideas:
What makes you stand out as an agent in a sea of other options.
What is your area of expertise & why.
Share your 2023 goals and 2022 accomplishments.
(04) Behind-the-scenes content
If you don't want to take the time to learn marketing, at least don't forget this- PEOPLE BUY PEOPLE, NOT PRODUCTS.
Social Media Content Ideas:
Share about your hobbies.
Share about your family.
Share about your passions.
Want a social media plan EVERY MONTH?
Members: Access the Portal now and jump into your social media, email newsletters, client events, mail-bys, lead gen and printable marketing library.