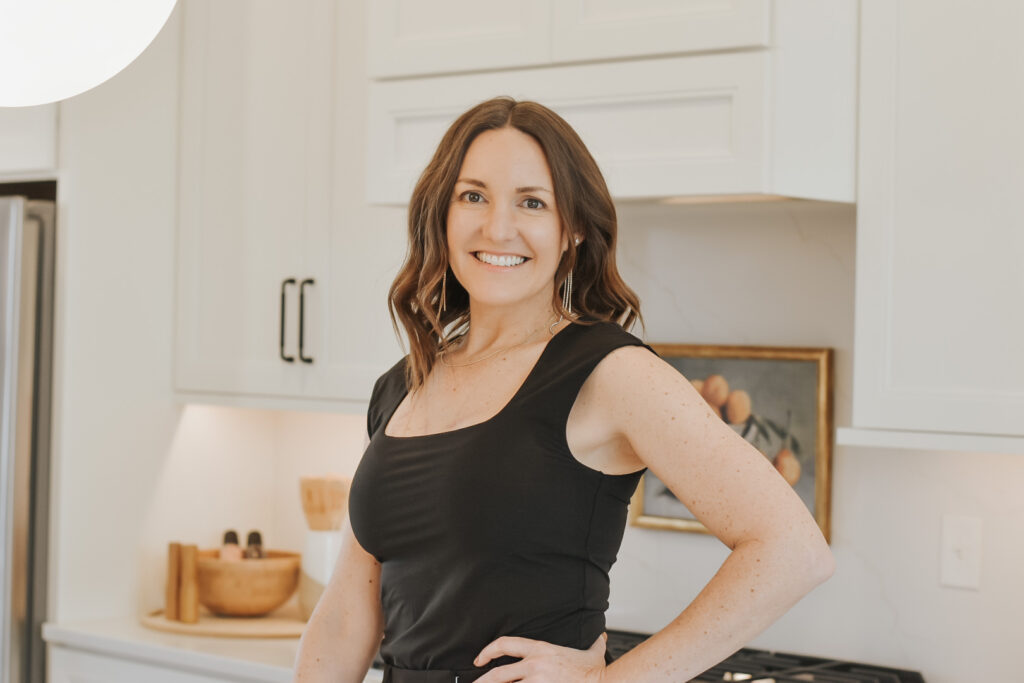 How to build your real estate business with these 6 actions!
Is business slow? Do you want to build your real estate business and expand your client base? Are you trying to rise to the top?
Whatever the reason, NOW is the perfect time for realtors to build their farm and sphere in t time for the spring market. Ready to start investing in you business and stay top of mind? Here are the 6 action plans to focus on leveling up for spring to build your real estate business in a big way. 
6 WAYS TO BUILD YOUR REAL ESTATE BUSINESS
Connect with past clients

 Check in and see how they are loving their home. Ask how they have been, ask for a testimonial or simply spend a few moments building your friendship. 
A great way to reach out to past clients (and have something to say) is by hosting a client appreciation even at least once a quarter. Inviting past clients to an event makes a quick call, text or DM easy to get a response and builds trust. Need events? Get them all here with instructions & templates! 

Start print marketing

In this saturated online age, no one is focusing on print marketing. What if you stood out and did? Let's not forget we still have entire generations that don't utilize the internet or social media!  Check these out. Need dynamic postcards?

Organize your CRM

Yes, we are talking to you. We know you haven't put enough effort in this so let's share a tip to get you in gear….72% of people check their email 3x a day!! Not only that, but you own your email list. Focus on it, and build it – it will only benefit you.  Need email newsletters that you can send in 3 min or less?

Plan your social media (in advance!)
Focus on a FREE website
Plan a local event for your community
BONUS TIP: Take new lifestyle pictures!
This tip is easier than most people realize! New pictures can really give you a boost! Your social media engagement will get a big jump and your marketing materials will look fresh and polished! 
Not sure where to start, what pictures to take or what props to use? Download this FREE realtor photoshoot guide right now!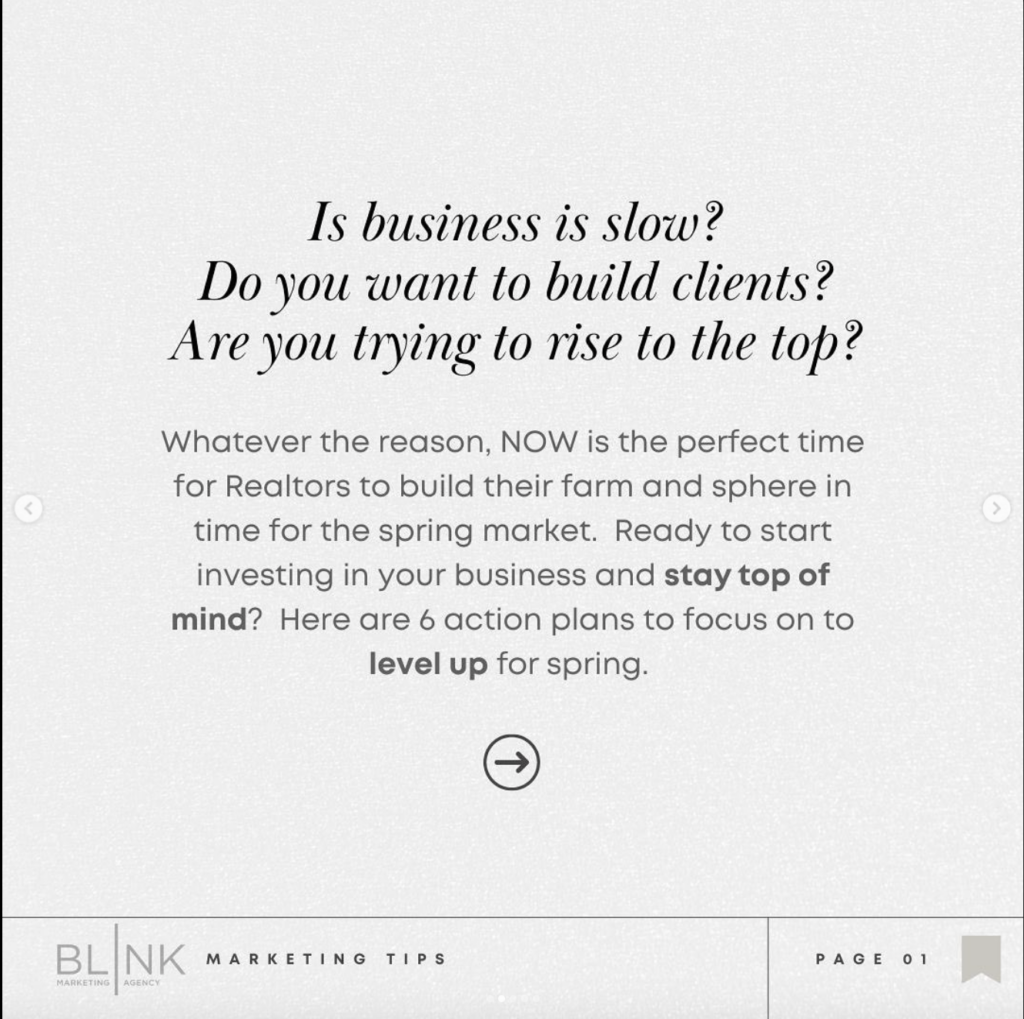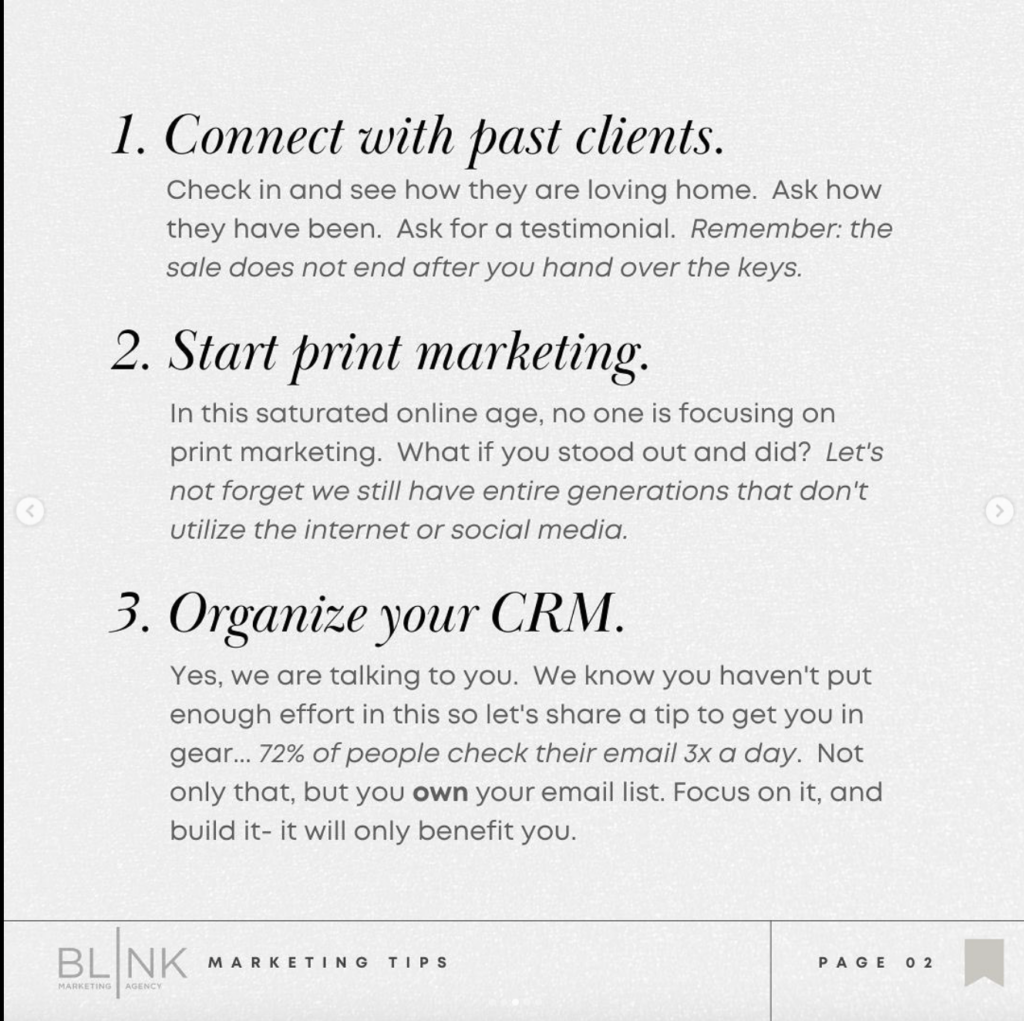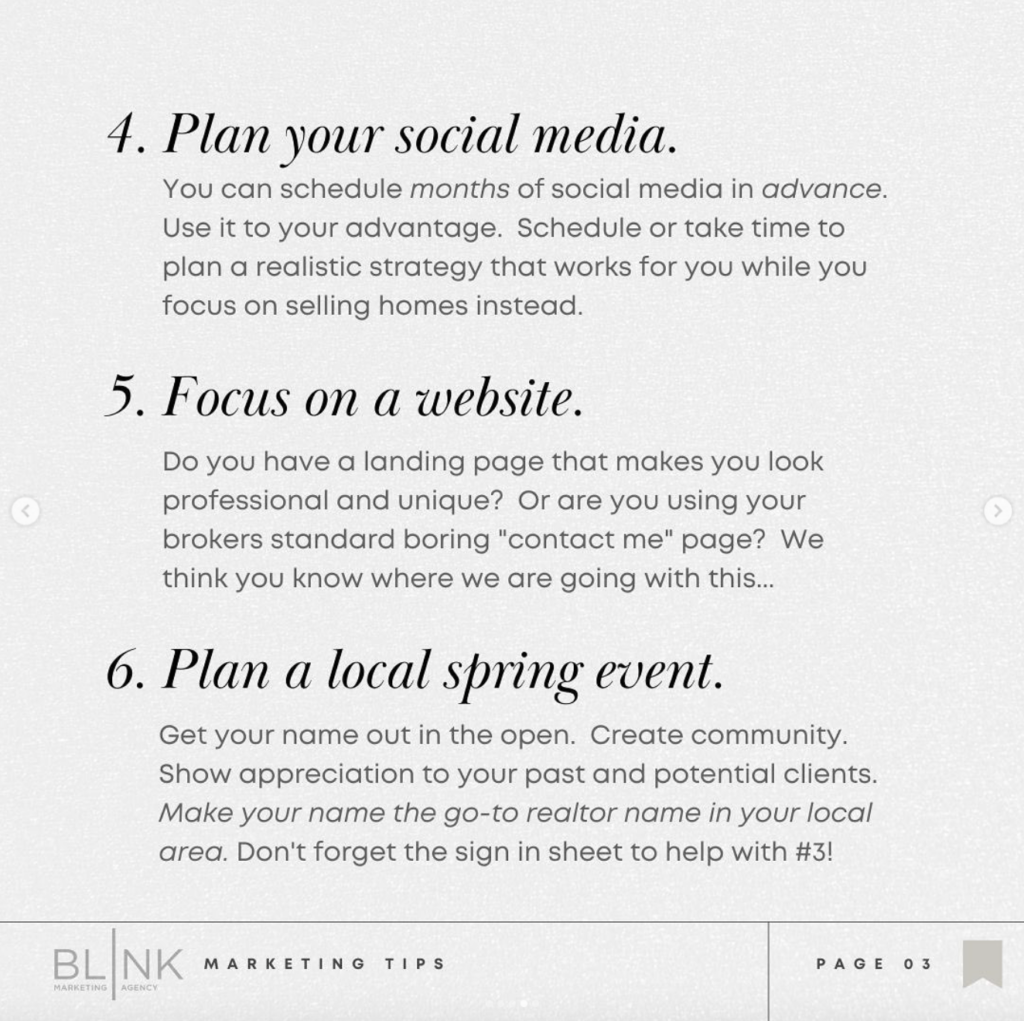 Ready to build your real estate business EVERY MONTH?
Members: Access the Portal now and jump into your social media, email newsletters, client events, mail-bys, lead gen and printable marketing library.