SOCIAL MEDIA IS VITAL TO YOUR SUCCESS
Often clients will look you up on social media before they look you up online!
You must look branded, professional and market yourself well in order to instill confidence that you can market properties well. 
Your social media will also allow your followers to connect and get to know you better!
Blink social media give you a beautiful, engaging online presence (and the best part is we create it for you!)
OUR SOCIAL MEDIA INCLUDES...
Posts For The Entire Month
5 posts per week with images and lead attracting captions 
Written by our team of real estate agents
5 different styles to choose from to fit your brand
All fully editable in Canva!
NEVER worry what to post again!
Don't have time to post your social media? No problem!
We offer auto posting to Facebook & Instagram 5x a week
Want your logo & colors on every post? We offer custom branding on every post!
Take our quick quiz or choose Level 2 with auto posting!
Pre-made, ready-to-post reels to boost engagement
Weekly member emails with trending reels to quickly post engaging content
Library of templates for just listed/just sold, market updates, local engagement, and so much more
All fully editable in Canva!
Pre-made, ready-to-post stories to boost engagement

Library of templates for just listed/just sold, market updates, local engagement, and so much more

All fully editable in Canva!
Our 5 Social Media Styles You Can Choose From...
DYNAMIC POSTCARDS ARE A GREAT WAY TO STAY IN TOUCH
It's too easy to delete voicemails and text messages. Send postcards to your sphere & neighborhood farm…don't underestimate the power of direct mail – especially when it's a relevant message & reinforces your brand. 
Blink provides a library of postcards for you to use at anytime! Our postcards are designed in each of our 5 marketing styles to keep you branded and cohesive!
We have fully customizable, pre-made postcards ready to personalize in Canva & send!
EMAIL NEWSLETTERS ARE EASY & FREE MARKETING!
We provide monthly email newsletters that are easy to send, quick to edit & they save you SO much time! 
Our newsletters come in each of our social media styles so you stay branded and cohesive!
Communicate & keep in touch with your database by providing meaningful and relevant content, but never worry again what to say! 
Our newsletters are pre-written and ready to personalize in Canva & send!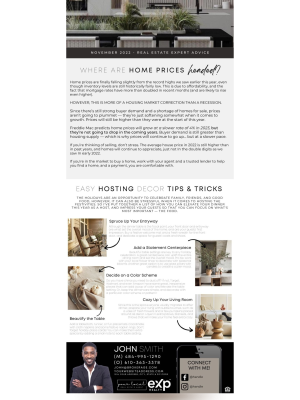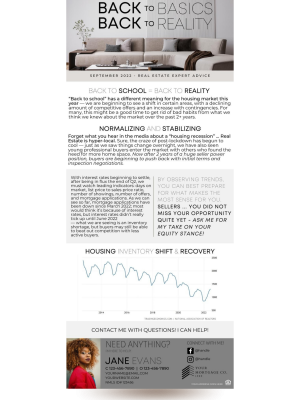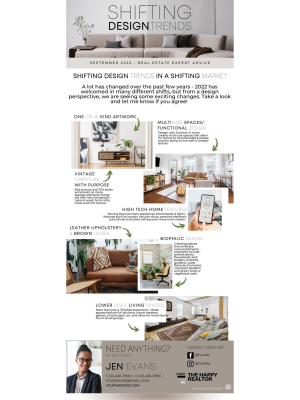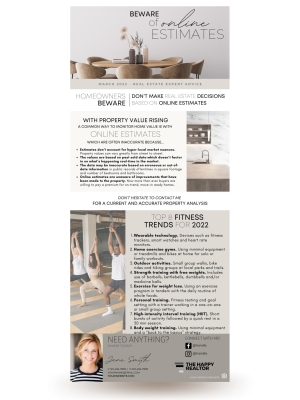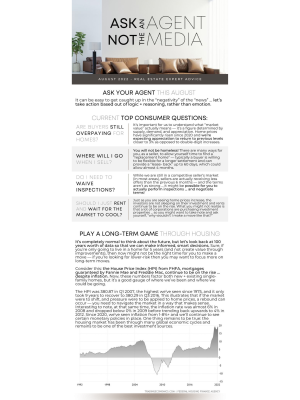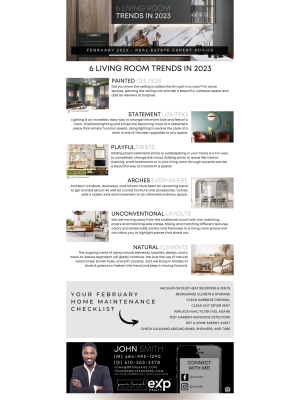 BLINK MAIL-BY & POP-BY MATERIALS
USING A MAILBY POPBY STRATEGY IS AN AMAZING SOUCE OF REFERRALS!
Use our Mailby Popby strategy to stay top of mind in your local neighborhood as the local real estate expert, or use them to stay in front of your top clients. 
We give you everything you need to successfully farm leads in your local area. 
Our library of mailby popby sets are pre-written, with full templates, instructions and supply lists – ready to personalize in Canva & deliver!
STAY BRANDED WITH BLINK'S PRINTABLE MARKETING LIBRARY
You get full access to everything you need to market yourself and your listings!
Buyer & Seller Guides
Just Listed / Just Sold Templates
Open House BiFold Brochure
Listing Presentations
Home Buyer/Seller Questionnaire
FSBO Guide
Testimonial Templates
And SO MUCH MORE!!
All templates are easily editable in Canva and can be used over and over!
CLIENT EVENTS ARE AN AMAZING SOUCE OF REFERRALS!
Stay connected with past & current clients by hosting successful client appreciation events.
Turn your neighborhood & community into a lead generation machine AND give back at the same time!
We provide the ideas, instructions and materials…all you have to do is follow the plan!
Send drip emails to buyers with our pre-designed and pre-created drip campaigns!
Stay in touch and never miss a referral or a lead opportunity!
Not sure what to text past clients? Unsure of how to reach out send personal invites? Use our text scripts!
Out of ideas for video scripts? We have scripts and examples for you to use!
Rebrand yourself & get your marketing on point!
All members gain access to our templates for you to personalize & use!