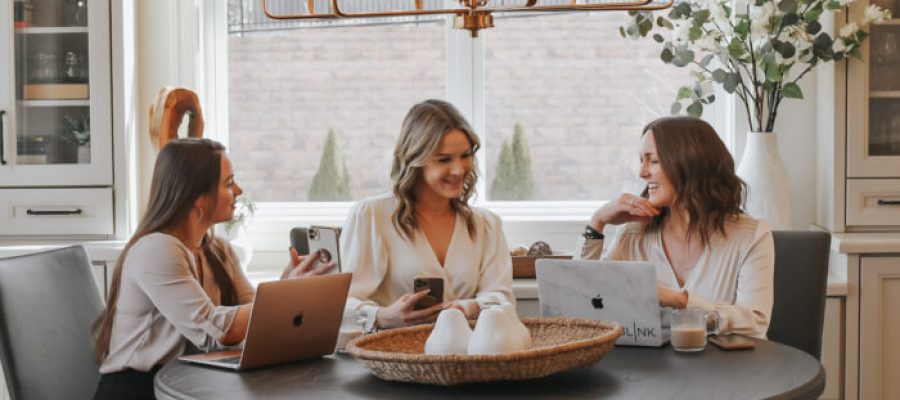 How to shift realtor social media on Instagram (in a shifting market) - 12 Tips
Social media done right is SO POWERFUL.⁣ 
⁣If done right, and with purpose, you can create a powerful, recognizable brand on Instagram. In fact, it's one of the most vital areas of your marketing because so many people will look you up on Instagram before they look you up anywhere else – if you aren't marketing yourself well, how would a client trust you to market their property well? ⁣ With the market changing and so many social media platforms you need to stay ahead. But, you need to know how to shift realtor social media on instagram in order to stay relevant with the shifting market.
⁣
Below, you can find a few of the best ways you can level up your social media marketing and stand out. It is more crucial than ever to stay consistent and show up authentically. ⁣
HOW TO SHIFT REALTOR SOCIAL MEDIA: Focus on your audience (not the algorithm)
Ask yourself what your audience wants to see:

 

what do you want people to take away from your content?

 

what do you want to be known for as a realtor / on social?

 

share a mixture of material: informative / relevant content, engaging content, local, lighthearted, about me, etc.

 

Focus on becoming the local expert within the community

 

Share local events, things to do in your area, where kids eat free, highlight local businesses, share monthly market updates

Try to focus on a specific niche

 

who do you love working with the most?

 

incorporate what you love into your brand such as: fitness, fashion, design / decor, animals, etc.

 

HOW TO SHIFT REALTOR SOCIAL MEDIA: Post with a purpose
Know who you want to attract

 

what do you want people to take away from your content?

 

Post relevant, informative, or engaging content

Make sure you are not just posting to post, that you are providing some sort of value to your followers

 

Always have a call-to-action

Tell people what you want them to do next. Save the post, share it, comment their suggestions, subscribe to your newsletter, dm you for a freebie, etc.

Post freebies to convert followers into leads

offer freebies to your followers- a buyer or seller guide, home staging guide, etc.

 

create a landing page to get their information, and add a linktree or snipfeed in your bio so that people can easily subscribe to your newsletters to stay up-to-date on all things home.

 

Be consistent!
HOW TO SHIFT REALTOR SOCIAL MEDIA: Share the Real Stuff
Share the behind the scenes

 

Document clips of your day in stories

 

Share your daily routine

 

document showings, inspections, closings, walkthroughs

 

Share what you have in your car / trunk

 

Share the human behind the sale

 

Tell a story behind the sold sign – tell people the story about the clients and how they got the house / what you did to market the listing and sell it quickly

 

Be your authentic self

 

Show people who you really are, what you like to do, and what it's really like to work with you

Don't overthink it

 

nobody is perfect! post on your stories consistently, and show your face. video is more important than ever.
Want to take the guesswork out of your Realtor Marketing?
Put your social media on autopilot
+ SOCIAL MEDIA POSTS 
+ READY-MADE REELS 
+ EMAIL NEWSLETTERS 
+ FARMING POSTCARDS
Know

 how to shift realtor social media EVERY MONTH so you can stay relevant!
Members: Access the Portal now and jump into your social media, email newsletters, client events, mail-bys, lead gen and printable marketing library.