Blink Preferred Partners List
Finding trusted vendors can be a challenge – checkout our list of verified professionals we trust so you can take the guess work out of finding partners to meet your needs!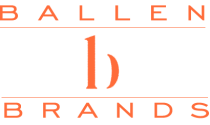 Ballen Brands is one of the partners we trust with total confidence because they helped build the core of our website! Not only are they experts in the field of realtor websites and built in SEO, they are personable, responsive and trustworthy in every way!

Real Estate Signs, Supplies & Products
We are big fans of All Things Real Estate! Not only have we used their products in our own real estate business, but they are authentic, creative and dedicated to the success of their customers. We are so very proud to be partners with them!
Use coupon code BLINK at checkout!

Agent Fire has great SEO solutions for realtors! They are personable and have lots of options and price ranges. Set up a quick consult to see what they can do for you!
Apply to Become a Partner