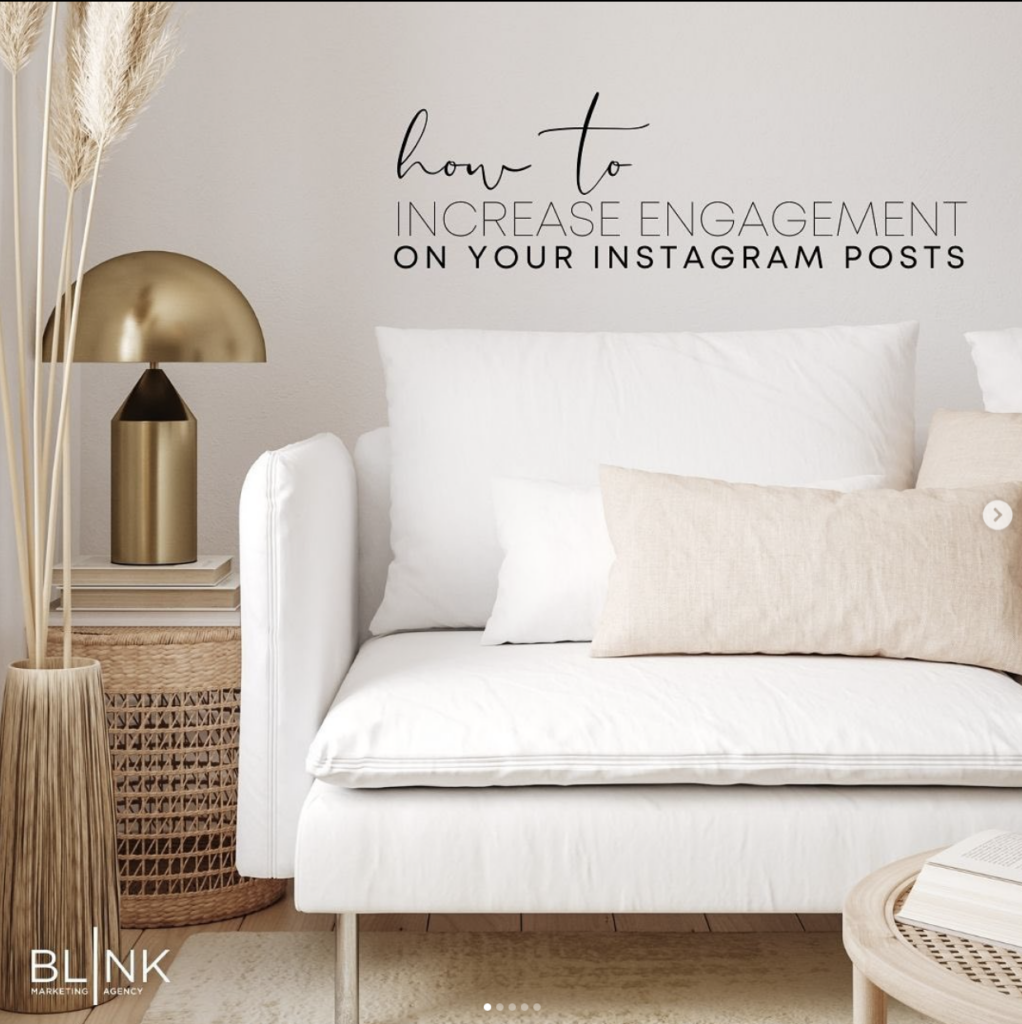 How to increase engagement on your instagram posts
How to increase engagement on your Instagram posts

Checkout 3 simple ways to increase engagement on your instagram!
Social media can be difficult to navigate between the constantly changing algorithm and oversaturated platforms. The good news is that you don't have to navigate it alone! Blink is here to help you bust out of an engagement rut … We have all of the engaging content and captions you need to increase your online presence, including ready-made reels, stories, and video scripts.
Sign up for our weekly newsletter to receive trending reel ideas and other tips and tricks to grow your real estate business in 2023 it's time to shift your marketing in a shifting market (scroll down to sign up!)
Use photos / videos of yourself
Posts that include a person's face, get 38% more engagement (this doesn't mean add your headshot to every post)
Have branding photoshoots taken regularly
Don't be afraid to get in front of the camera – stories, posts, & reels
Don't overthink it!
Stay consistent
We get it… life gets busy, and most agents don't realize before getting their license that marketing is a key part of being successful.
However, in order to boost engagement, the algorithm requires you to be consistent. It's important that you create content your audience wants to see and should be a mixture of educational posts, personal posts, behind-the-scenes, and local spotlights.
Be authentically you
Don't be afraid to show people who you really are & what you are passionate about… this will make you more approachable, and attract your ideal clients online
By incorporating your personality into your brand, your followers & potential clients will see that you are more than just a real estate agent, and it will humanize your brand. Posting stories is an easy way for your followers to get a glimpse of your daily life, and who you are.
People stick around because of who you are, and how you make them feel.