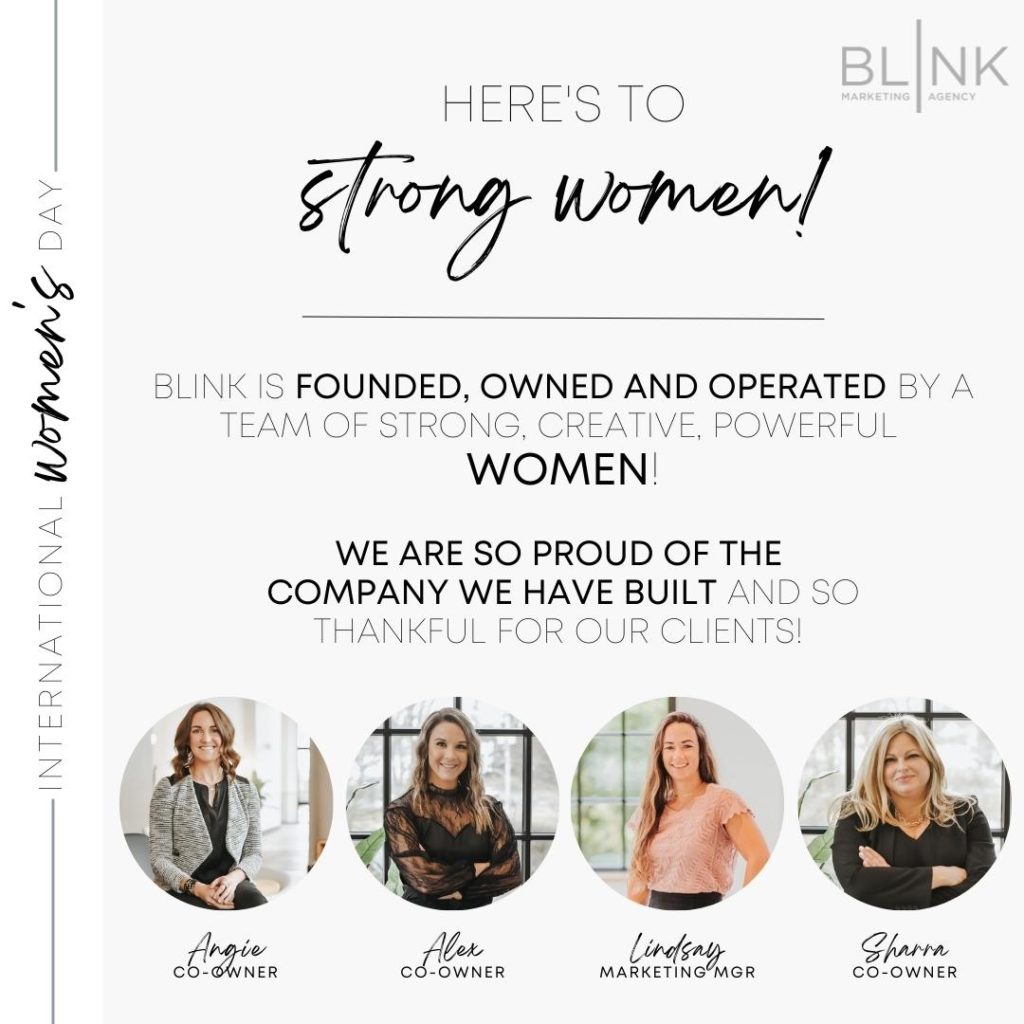 Get to know us! Blink is founded, owned and operated by a team of powerful and strong women – we enjoy working hard for our clients and take so much pride in providing a one-stop-shop for everything real estate agents need to market themselves well on social media, local lead gen and in print! 
Get to know the women who make our company run each and every day:

– Angie Weldon: Co-Owner & Director
Driven by her love of design, Angie styles Blink's content and leads the company's overall look and feel. She is also our web designer & customer service lead. 
FUN FACTS:
Angie has 4 amazing kids, loves to play semi-pro pickleball and her favorite meal is sushi!

– Alex Ercole : Co-Owner, Top Producing Agent
Leading Blink with her creative & innovative content writing & unique design skills, Alex has given Blink it's incredible edge with her ability to translate her wealth of real estate knowledge into content that can be used by agents across the country!
FUN FACTS:
Alex has a love for senior dogs, has a twin brother and her favorite meal is breakfast!

– Lindsay Houser: Marketing Manager
With a background in graphic design, social media marketing, and SEO, Lindsay keeps Blink running behind the scenes. Her forward-thinking and focus on inventive marketing makes Lindsay a vital addition to the Blink Marketing team. 
FUN FACTS: 
Lindsay loves weight lifting, dogs, surfing and anything outdoors! 

– Sharra Mercer: Co-owner, Top Producing Agent
As Vice-President of the Gary Mercer Team, Sharra Mercer is the powerhouse behind the scenes helping grow the team to over 20 agents and 510 homes sold in 2020. Sharra is also the director of the GMT New Construction Division which offers marketing and sales solutions to local, regional and national builders. 
FUN FACTS:
Outside of real estate, Sharra enjoys traveling with her family and spending time at the shore.